I went on a fantastic cruise to the Bahamas last week. It was my first cruise and I wanted to make sure I had all the documentation I needed to leave America and come back. Several times a day, I checked to make sure I had my cruise currency (Sail and Sign Card), driver's license, debit card, a little cash and sometimes my birth certificate.
I am kinda embarrassed to admit this part. After waking up from a nap one night on the cruise, my body craved water. I didn't trust the tap water so I decided to leave my stateroom to purchase a bottle of water. I needed my Sail and Sign Card to buy it but I couldn't find it! I looked through my toiletry bag, cosmetic bag, suitcase, the bathroom, around and under my bed-nothing. My travel buddy felt sorry for me and joined me down on the floor to search for it.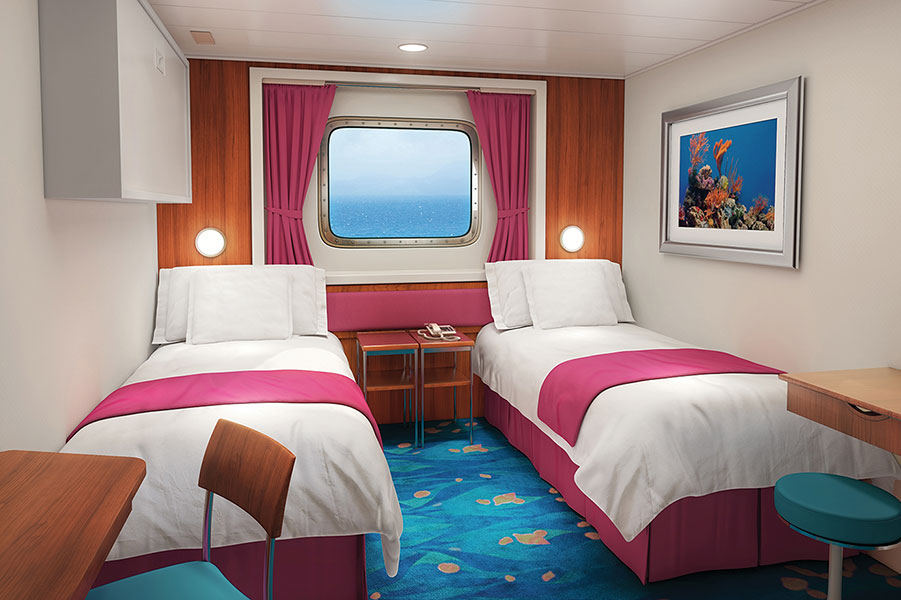 The whole time I was praying in my head for the Holy Spirit to lead me to it. It was such a simple prayer- not a prayer of miraculous healing or deliverance from sin but for me to find my card so I could buy a bottle of water and eventually get off that boat!
I felt the need to stop completely and pray. My travel buddy is not the most religious person so I was afraid to visibly pray in front of her just in case the card didn't show up. So, I'm having this conversation with myself in my head and praying intermittedly. Softly, I heard the Holy Spirit say something like this, "Is this really about her? The question is do you trust me? So what if the card doesn't show up, you don't know how I want to use you in this situation. If you don't trust me during these times, how are you going to trust me in harder times?
I had been told! So humbly I bowed my head and prayed. When I finished, I reached for my toiletry bag to take another look. What do you know? Everything I was looking for was visibly inside that bag in it's plastic sleeve. Real life doesn't work like that! But God does :-)